Printmaking

Recent lino and woodcut prints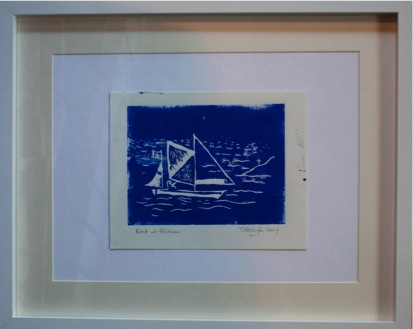 Boat at Polruan, selected for and sold at Ferens Open Exhibtion, Hull 2019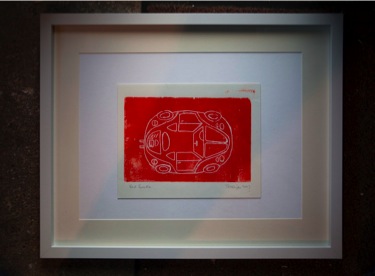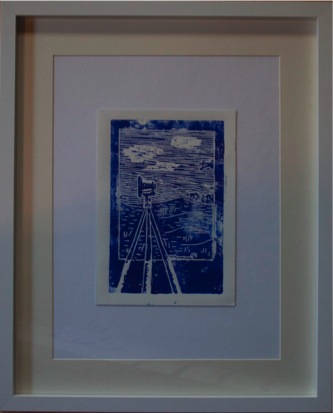 Sutton Hoo, selected for North Lincolnshire Print Open 2019

Linocut and Woodcut

Trevor has made lino cut relief prints for a number of years, either based on designs drawn from nature or from man made designs such as the VW Beetle print.

He also uses the linocut method to make a new set of Christmas cards every year. Designs include Three Kings, Virgin and Child, Christmas tree with falling snow, Reindeer, Robin and a Village Church.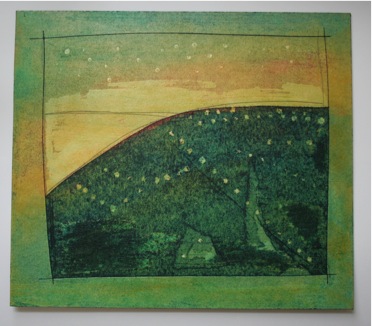 Intaglio prints

Both Trevor and Alison make intaglio prints, and this is an area they hope to expand by buying their own printing press.

Two of Trevor's prints, a drypoint work and a collagraph have been selected and shown in open exhibitions at galleries in the region.

The collagraph method uses a card plate, which is only capable of making about twenty prints. The spent plates, like the one shown above, when framed also form an interesting work in their own right.